Wellbeing Service
New For 2023 At The Dr Jackson Cancer Fund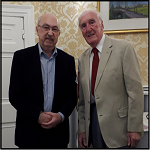 Dr Jackson Wellbeing Service is a New and Unique Service.
We work for our community and hope to support our local GP's by allowing them to refer to us any social concerns on a universal level.
We can help with Social Care Direct as well as Safeguarding for children and adults alike.
We will be able to make referrals to the single point of access (SPA).
We Will also be able to help with Police, Fire Service or Social/Private Housing providers.
We are happy to help with any school-based concerns too.
We are offering an early intervention to those who need immediate support, helping those who are struggling or at a disadvantage.